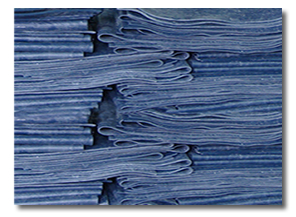 Formulating and Compounds
We are specialists in custom formulating performance compounds.
The standard compounds you will find in all of our products are performance rated and fit for use in applications for which they were designed.
We offer over 100 specialized compounds. Our selection for your products is based on many years of experience in the lab and in actual wear testing. Please contact us for more information.
| | |
| --- | --- |
| NEOLITE | Perhaps the most famous name in outsoles, with over 100 proven years of service in the trade. |
| ULTRAWORK | Work is our business. Proven Goodyear technology intended for work and industrial application. |
| UGO | Formulated for Maximum traction on floors where grease and water are slip hazards. |
| CHOICE | High abrasion resistance. Recommenced for many outdoor, industrial and athletic application. |
| OP | High oil resistance with maximum abrasion resistance. For premium shoe and boot applications. |
| FIRE FIGHTER | For high temperature applications with self-extinguishing characteristics. Developed with NFPA standards. |
| C-FLEX | Suited where durability, traction and minimum oil swell are required. High Slip Resistance. |
| GOLD | Recommended for high drag athletic and industrial applications. Excellent abrasion resistance. |
| MAX | Excellent performance in athletic, outdoor and industrial applications. Recognized leader in abrasion resistance. |
| PLUS | Recommended for outdoor and industrial products requiring performance and high abrasion resistance. |
| C-60 | Superior oil and chemical resistance. For casual, industrial and outdoor application. |
| GT2 | Lightweight cellular rubber for performance casual application. |
| FLEXISOFT | Long standing comfort and resistance to compression set. Maximum weight reduction and comfort under foot. |
| T60-SOFT | Well suited for casual, dress and outdoor applications where comfort and cushioning are important. |