Repair Trade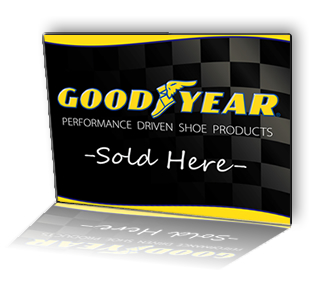 Goodyear has a long, proud history in the repair trade. For over 100 years Goodyear has provided quality products to industry. After many years of transition, Goodyear has gone from manufacturing their own shoe repair products to a licensing arrangement. The repair trade has also changed dramatically over the years; and is still changing. Fitday has also changed. Now offering more Goodyear products, better distribution and promotional opportunities as never before. If you haven't tried Goodyear shoe repair products lately, give them a try. Call one of our authorized distributors today.
Goodyear Catalog
The finest heels and soles produced anywhere in the world. We take great pride in offering the very best quality and service at competitive prices. Use this guide a reference to both classic Goodyear repair products as well as newly designed styles.
Download the print version of the catalog by clicking
here
.