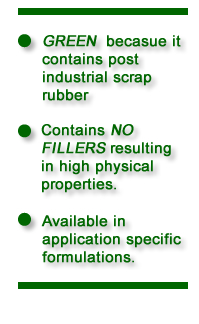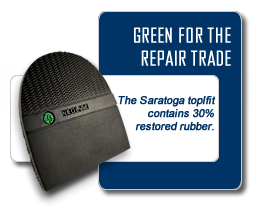 What is Restored Rubber?
This technology reclaims cured rubber to it´s uncured state. Literally 'undoing' the vulcanizing process. It is restored to it's original state. The result is both a green AND a high quality compound that contains much the same properties of the original compound.
How it works?
Post industrial rubber scrap is collected and blended with a percentage of virgin rubber. It is blended to a new compound of high physical standards.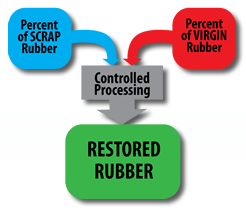 Sustainable solutions for casual footwear.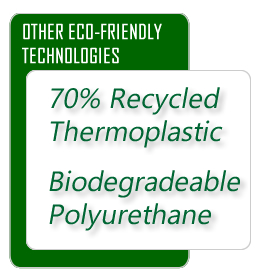 ECO-FRIENDLY soling solutions are also available for outsole and midsole applications for casual and comfort shoes. Products that require typical abrasion, comfort and non slip characteristics may be well suited to our Thermoplastics Eco formulations or our biodegradable PU systems. Thermoplastics allow for injection molded components to be used thus lowering the production cost for lower prices bottoming choices. Our thermoplastics systems are certified free of RSL materials and are up to 70% reclaimed. They maintain physical properties such as abrasion resistance and water-wet non slip required by most standard tests in today's markets.
Our polyurethane systems are co-polymer systems for both ester and ether applications. These are available in a range of hardnesses and densities suited for products from outsoles, to midsoles and insoles. Our systems can be custom tailored for biodegradability through the use of natural materials.